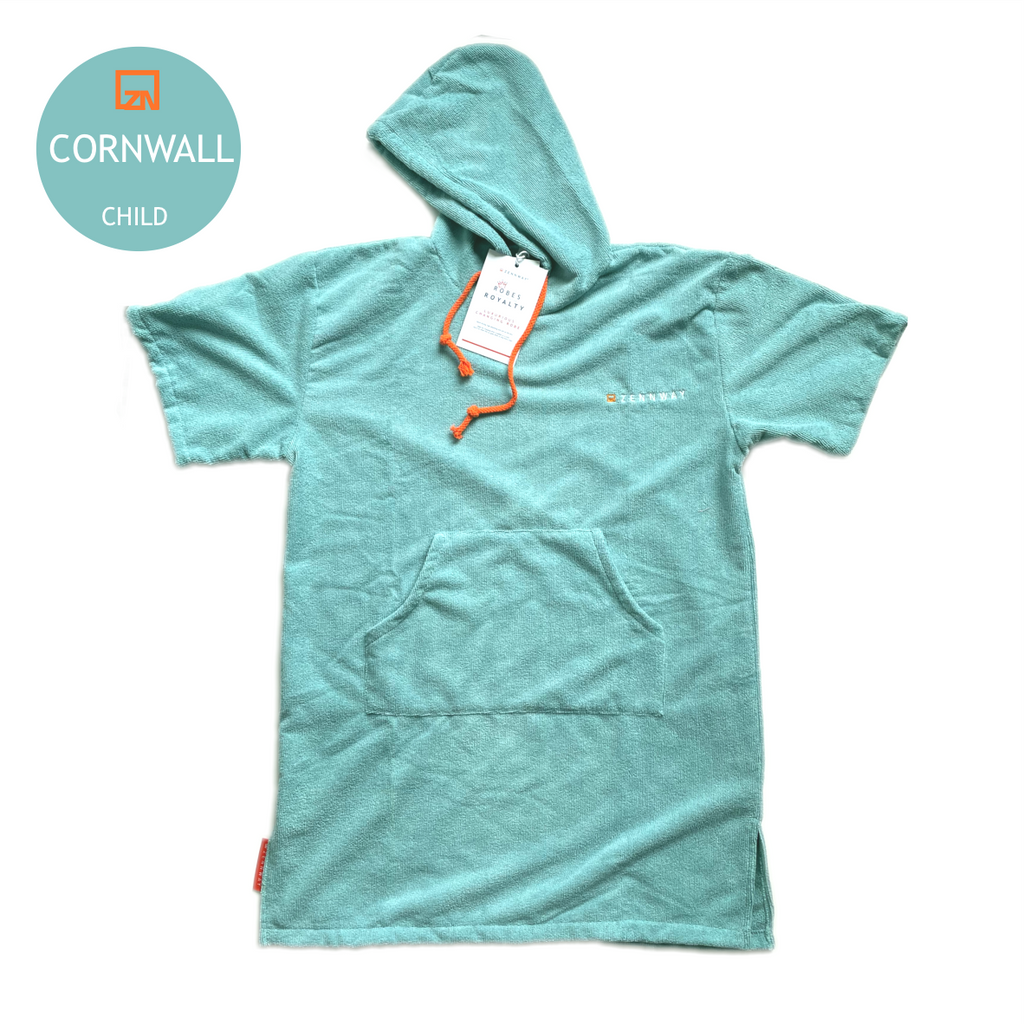 NEXT
PREV
Zoom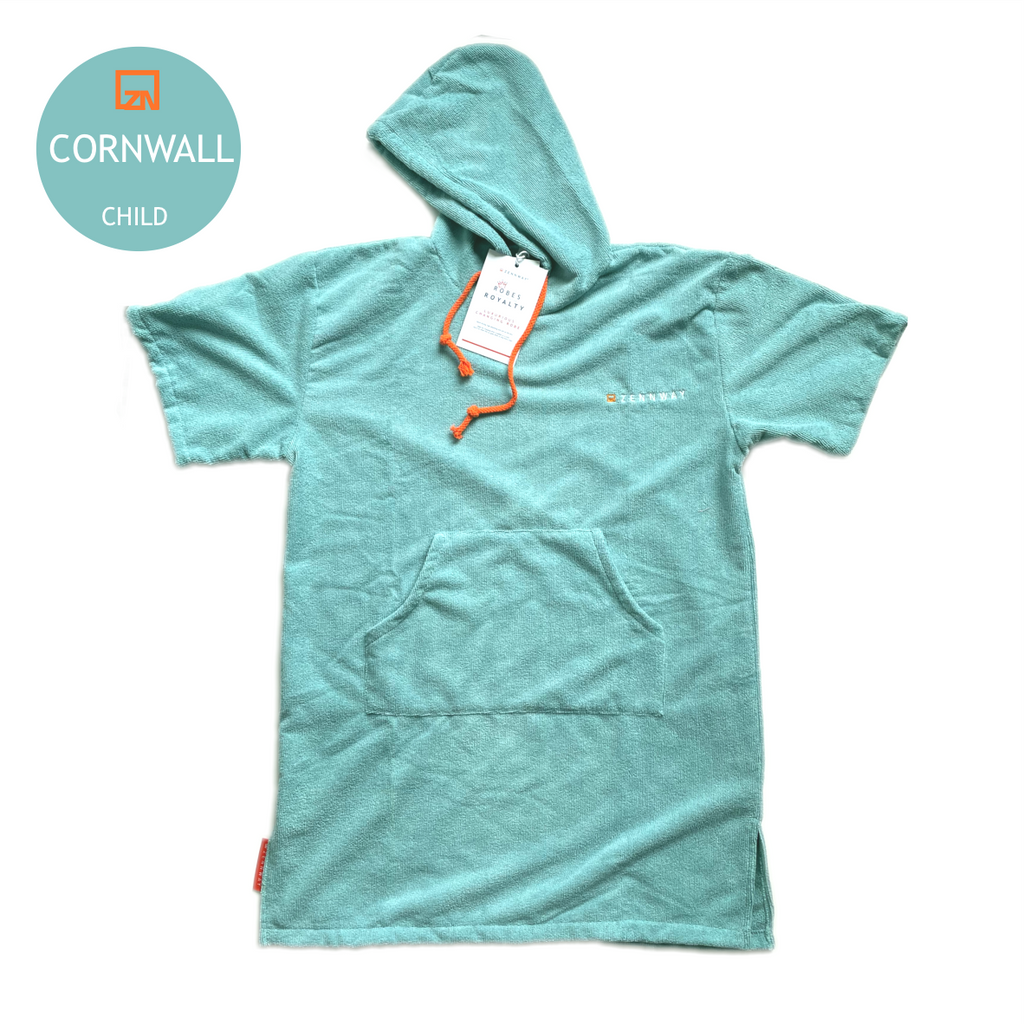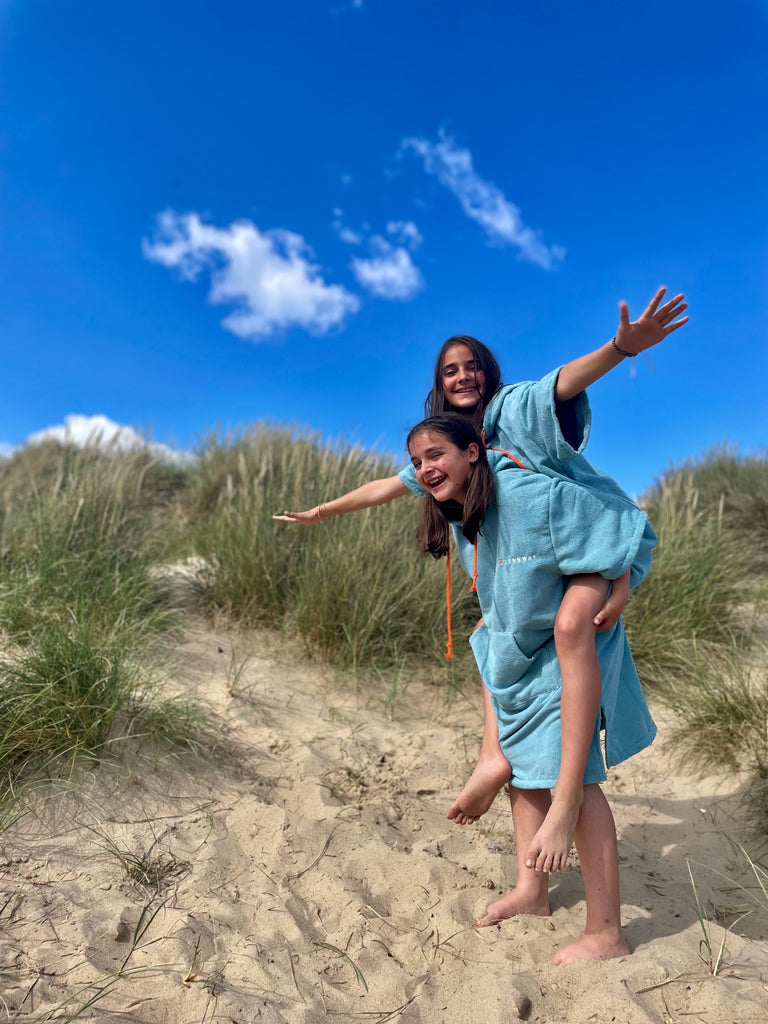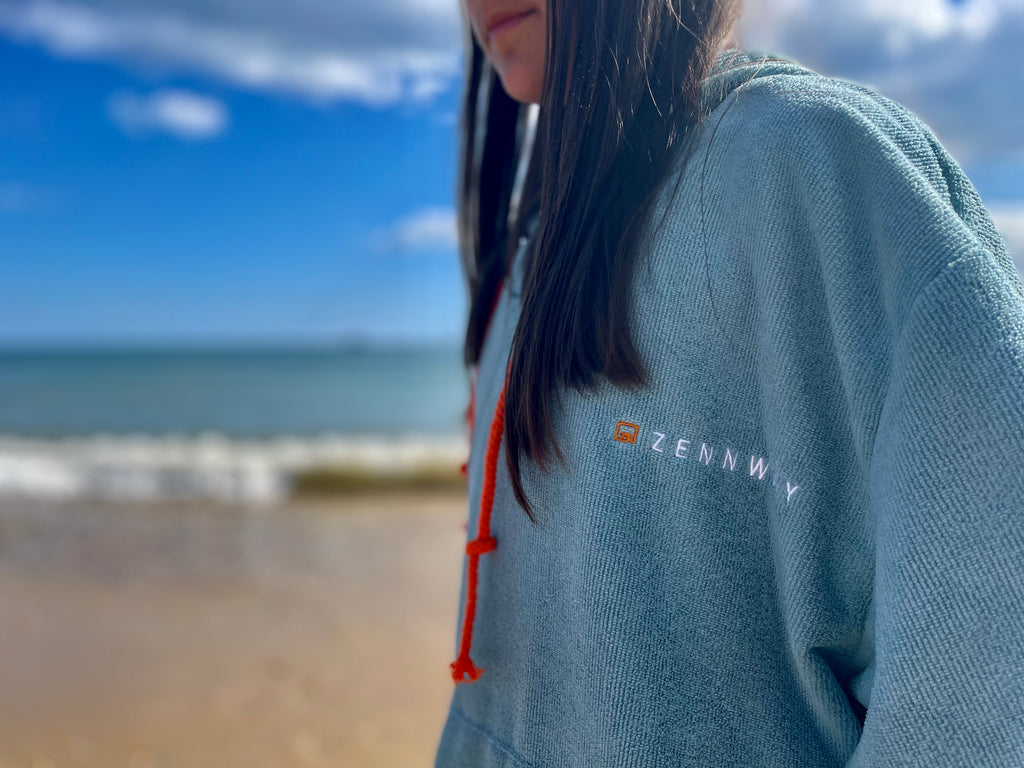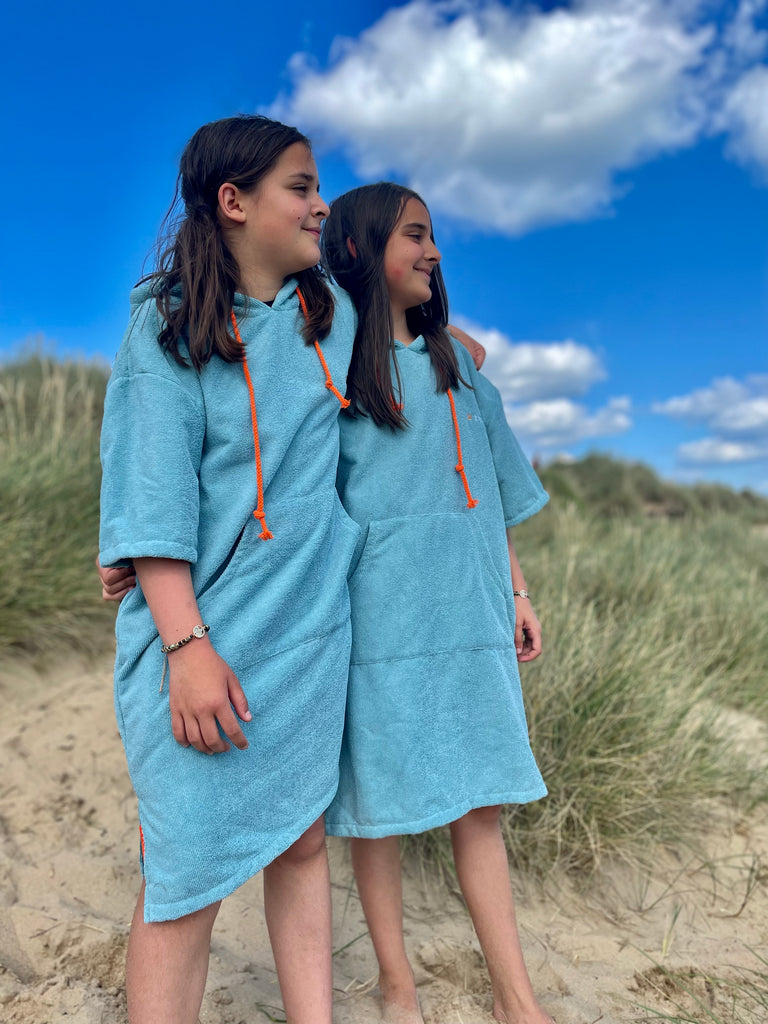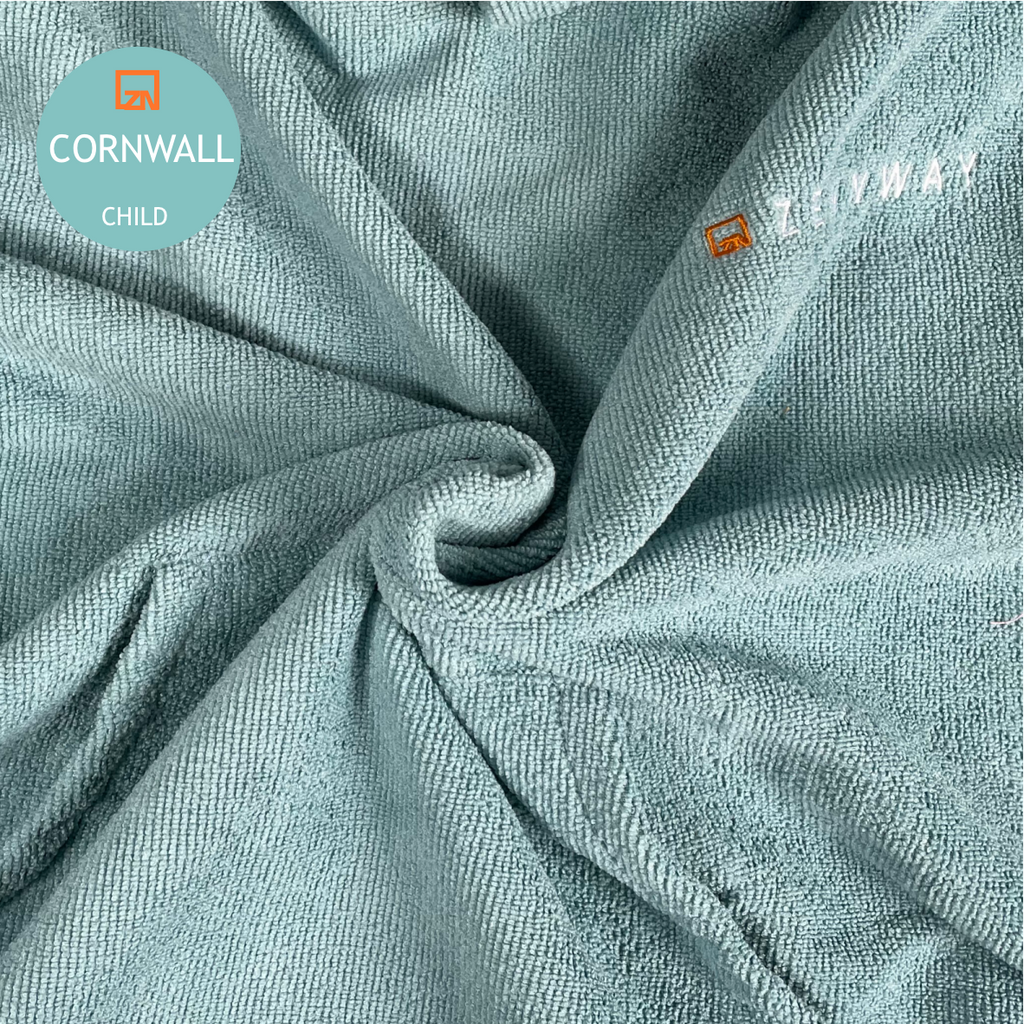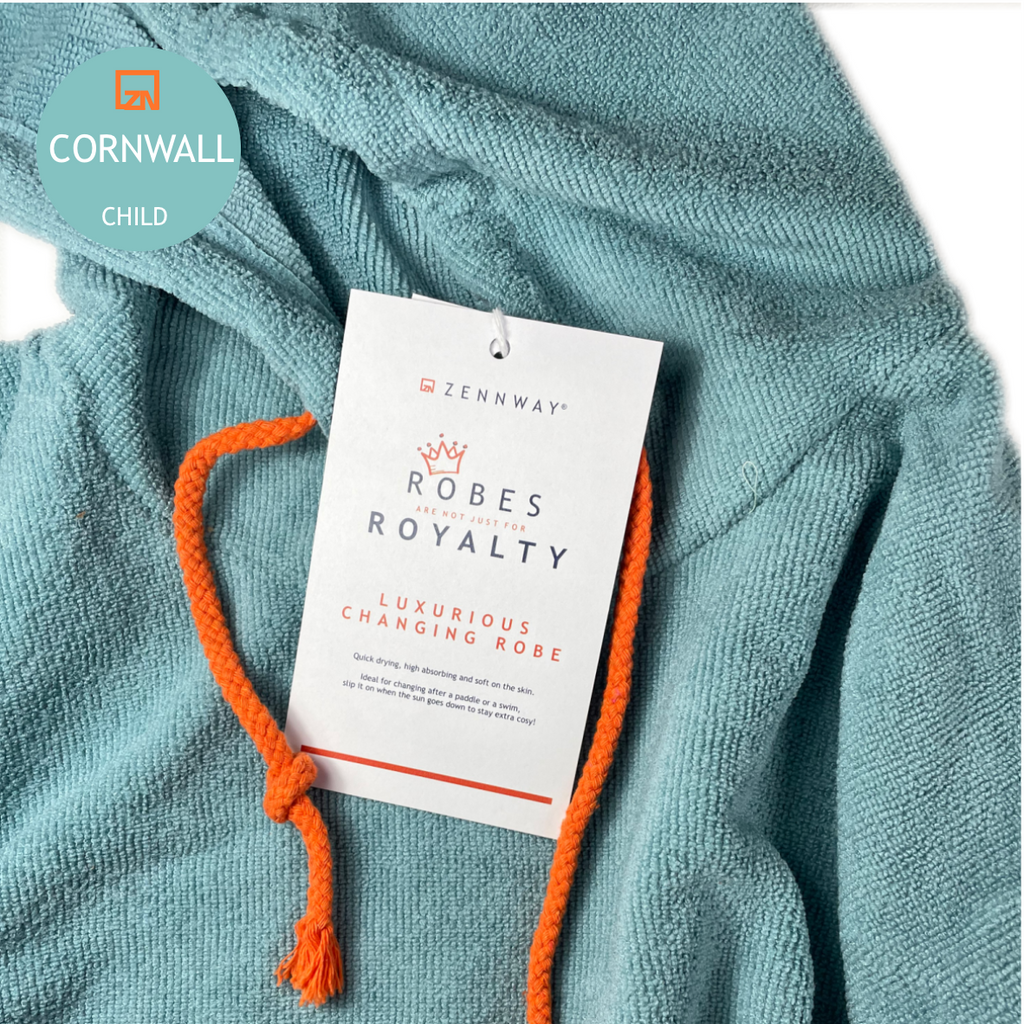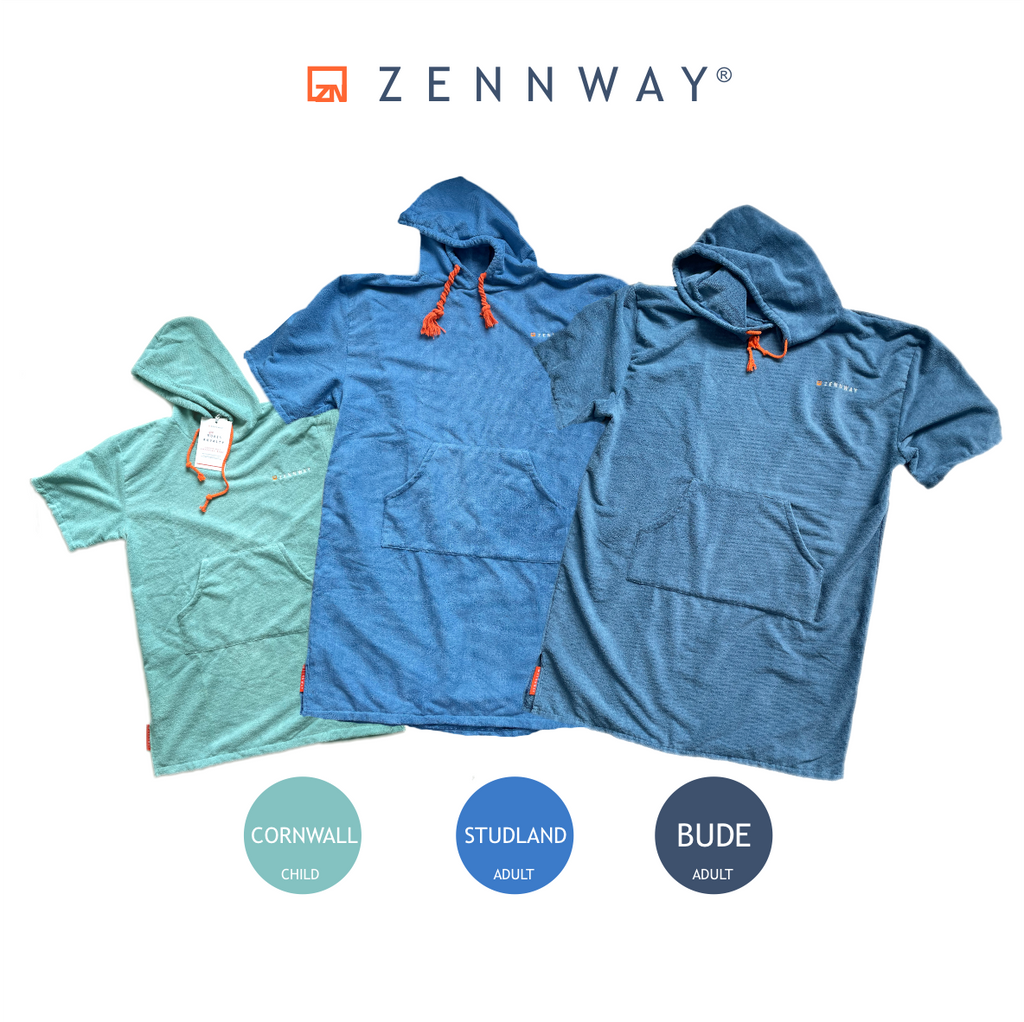 CHILDREN'S LUXURIOUS CHANGING ROBE
FREE UK DELIVERY ON ALL ORDERS
If your item(s) are in stock, they will be shipped out the same working day via Royal Mail 1st Class.
CHECK YOUR LOCAL RETAILER
If we are out of stock of the ESEA STRAP® leash you are looking for please make sure to check our 'Find a Retailer' page for local stores that stock our products. If you still need help you can email us at sales@zennway.com
AVAILABLE COLOURS
CORNWALL (LIGHT TURQUOISE) 
Quick drying, high absorbing and soft on the skin.

Ideal for changing after a paddle or a swim,
slip it on when the sun goes down to stay extra cosy!
Get changed & dry off anywhere with the unisex ultra-absorbent, UV 30+ resistant  ZENNWAY Luxurious Changing Robe.
The three quarter length sleeves and spacious design makes it super easy to  change in and out of your bikini, swimsuit, or wetsuit, and towel yourself down in privacy and comfort wherever you are.
Perfect for paddle boarding, beach days, lounging by the pool or slip it on after a bath or shower at home.
In addition to convenience, the absorbent Quick Dry microfibre material means it is fast-drying and efficient at absorbing moisture. 
Absorbent & quick-drying
Ultra soft & lightweight
Sun & wind protection
Unisex Fit
Machine washable & durable for easy care
Made of Quick-Dry MicrofibreTerry
80% Polyester 20% Polyamide
280gsm
Ultra-absorbent & fast-drying:
Dries you 4 x quicker than cotton
Absorbs 7 x its weigh in water
Wide drawstring, full coverage hood
Large kangaroo pocket 
Easily packable
Universally flattering 3/4 sleeve length
ZENNWAY embroidered logo
Discrete ZENNWAY orange label
Machine washable
Designed in the UK. Made in China.
CARE INSTRUCTIONS
Machine Wash at 30*
Do not bleach
Do not tumble dry
Do not iron
Do not dry clean
Drip dry
Dry out of direct sunlight
Donate to charity