NEXT
PREV
Zoom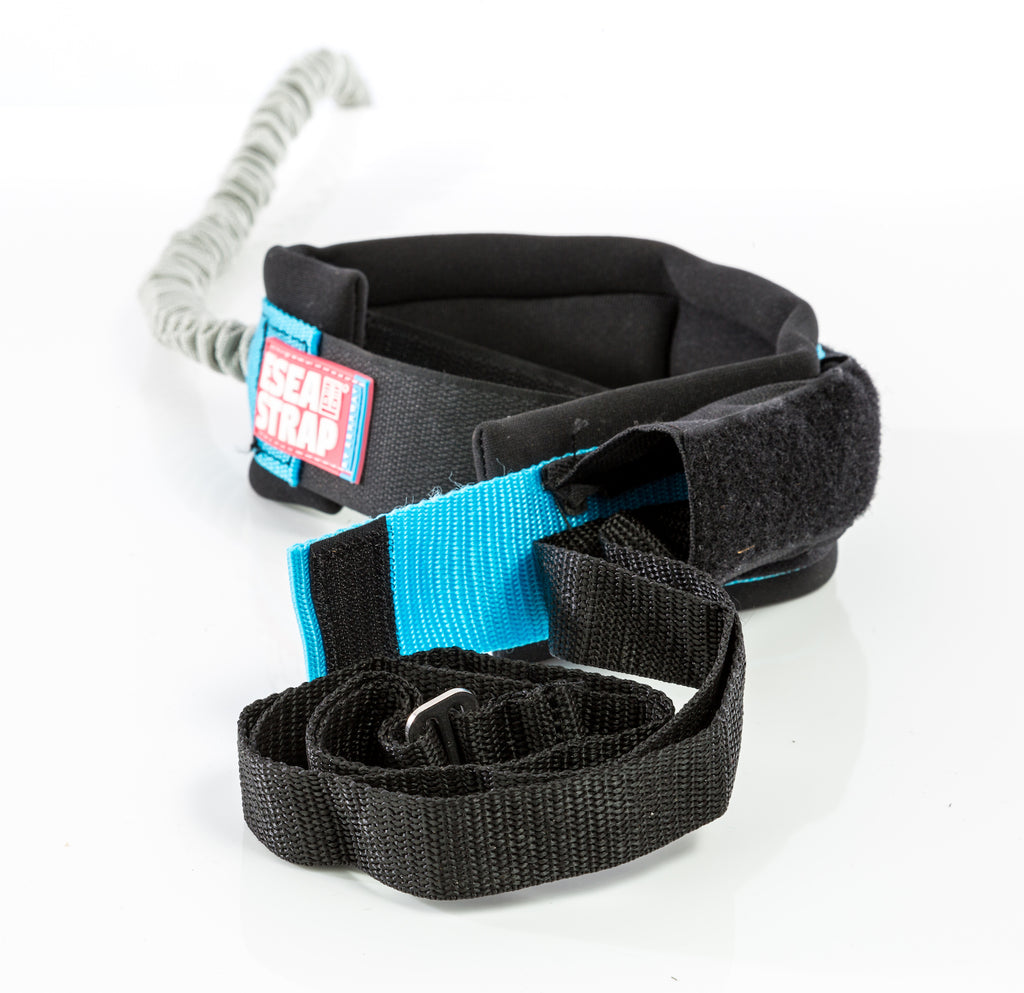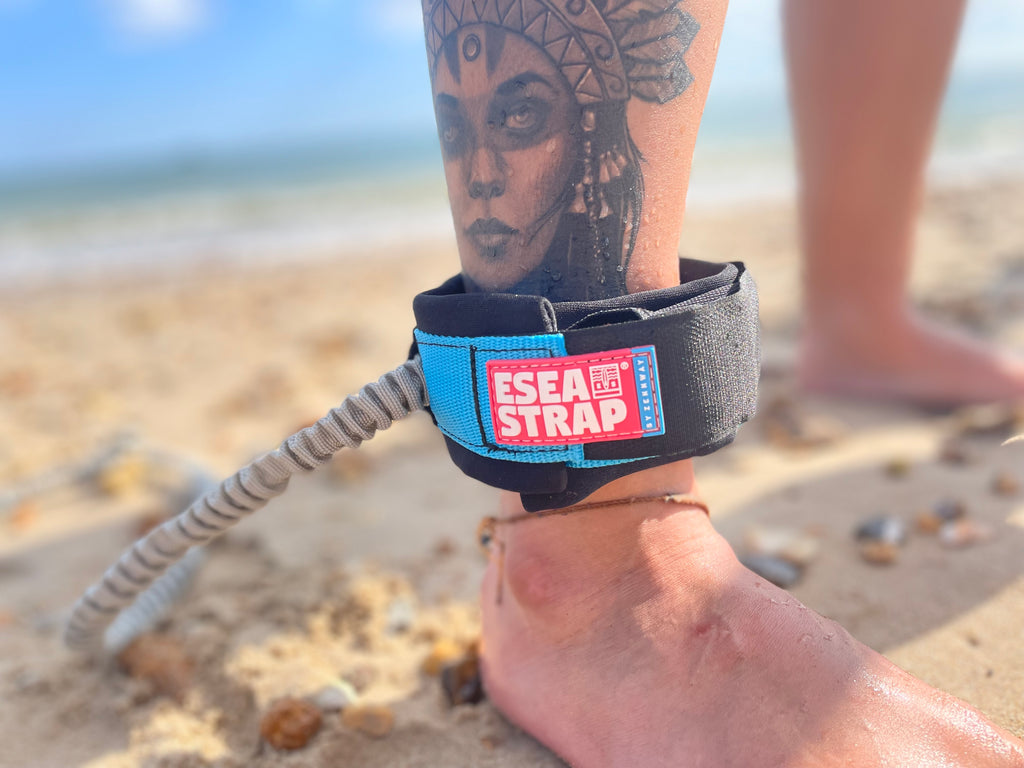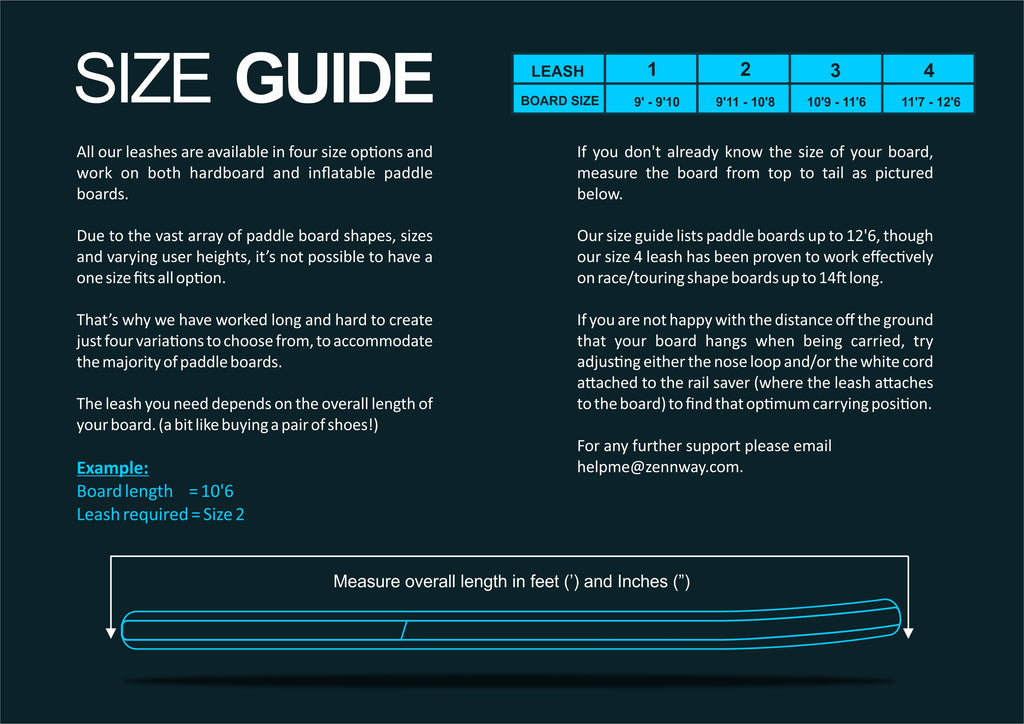 THE ORIGINAL ESEA STRAP SUP LEASH w/ BUILT IN CARRY STRAP
FREE UK DELIVERY ON ALL ORDERS
If your item(s) are in stock, they will be shipped out the same working day via Royal Mail 1st Class.
CHECK YOUR LOCAL RETAILER
If we are out of stock of the ESEA STRAP® leash you are looking for please make sure to check our 'Find a Retailer' page for local stores that stock our products. If you still need help you can email us at sales@zennway.com
Our first born. As the name suggests, our ESEA STRAP Carry Leash was the first of its kind, anywhere in the world.
A beautifully simple concept that cleverly transforms a standard ankle leash into a priceless over the shoulder carry strap for your paddleboard… and back again... in seconds.
The ESEA STRAP Carry Leash comes in four size options to cater for hardboard and inflatable paddle boards between the sizes of 9ft and 12ft 6Inch, however our largest leash has been proven to work effectively on slimmer race/touring shape paddle boards up to 14ft!
CLICK HERE TO VIEW OR DOWNLOAD PRODUCT BROCHURE
ONE SIZE FITS ALL
CHOOSE FROM 4 SIZE OPTIONS FOR PADDLE BOARDS UP TO 14FT IN LENGTH
DUAL FUNCTIONAL // BUILT IN CARRY STRAP
ELASTICATED SAFETY LEASH
SIMPLE TO USE
100% RECYCLABLE PACKAGING
CUSTOMISABLE FOR TRADE*
*We are able to customise all our leashes to fit within your brand, this means if you are a paddleboard Company interested in using our leashes as part of your SUP packages, we can replace our brand colours and PVC moulded logo with yours. MOQ applies. Please send your enquiry to sales@zennway.com
--
Because its primary function will always be a leash, we have ensured the neoprene padding that hugs your ankle is thick and comfy, this also means extra comfort when carrying your board.
The carry system itself works by storing an adjustable webbed loop discreetly within an integrated pocket.
To access the carry strap, simply remove the loop from the pocket, sling over the nose of your board, slide the ankle cuff to the centre of the board and carry on the shoulder furthest away from the board (or whichever is more comfortable for you).
The nose loop has an adjustable buckle which can be slackened or tightened depending on the shape of your board, this can be easily adjusted and affects what height the board is carried at.
All our leashes are elasticated and made from ultra-strong marine strength shock cord and webbing, this is not only an integral part of our unique carry system but also helps prevent the leash from dragging in the water whilst in use, which in turn reduces the likelihood of the leash snagging on anything in the water which may cause an accident.